Extragreen Travel Group
The Extragreen Travel Group is an Australia-based unique travel company with multiple in-house divisions. Their products and services range from local day tours to interstate & overseas tours, snow tours, cruises, hotels, discounted flights, bus charters, attraction passes, travel insurance, visas and education consultancy services. Extragreen Holidays has six retail stores across Victoria, New South Wales and Queensland, and a user-friendly online sales platform offering their high-value, competitively-priced travel products to all corners of the world.
2018-2020
Melbourne, VIC
Digital Marketing | Social Media Marketing | Website Design | Graphic Design | Digital Content Creation | Video production | Event Management | Retargeting | SEO | SEM|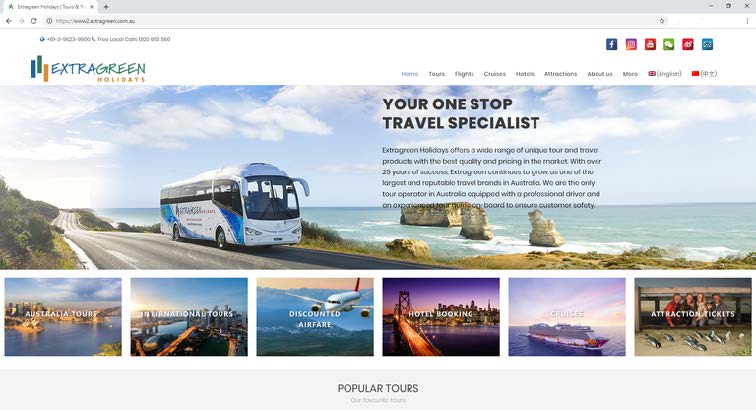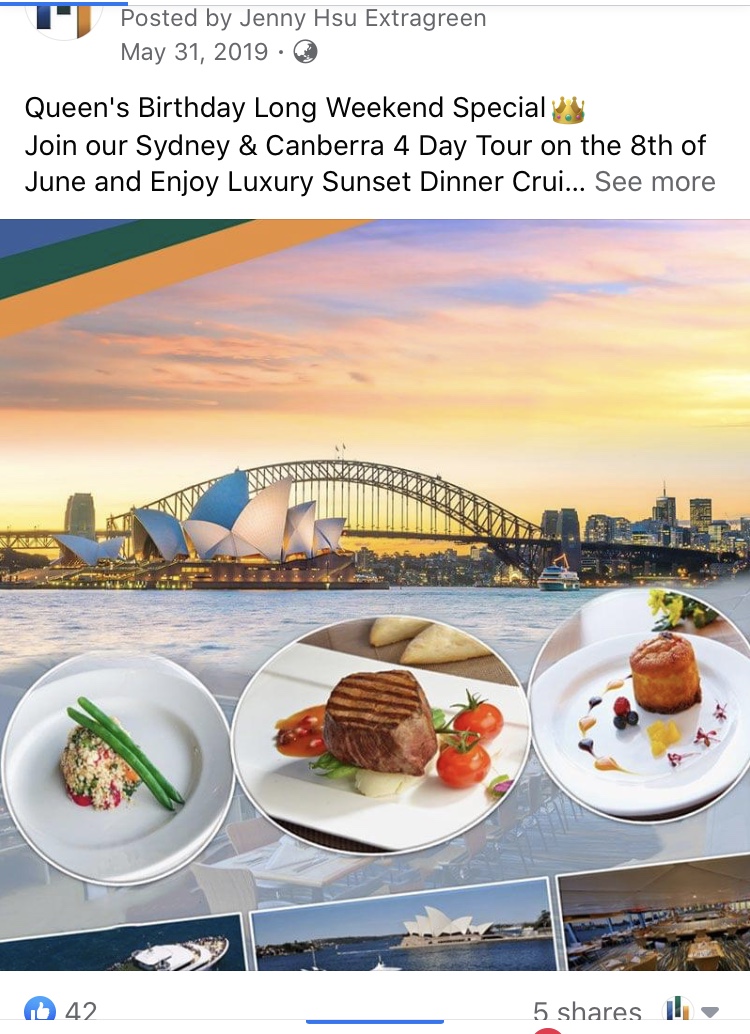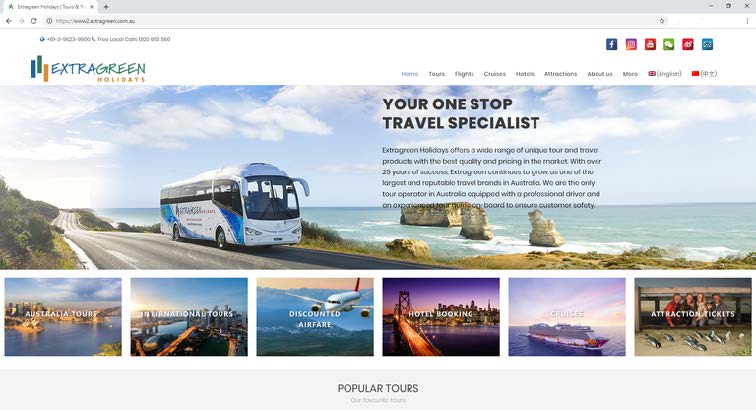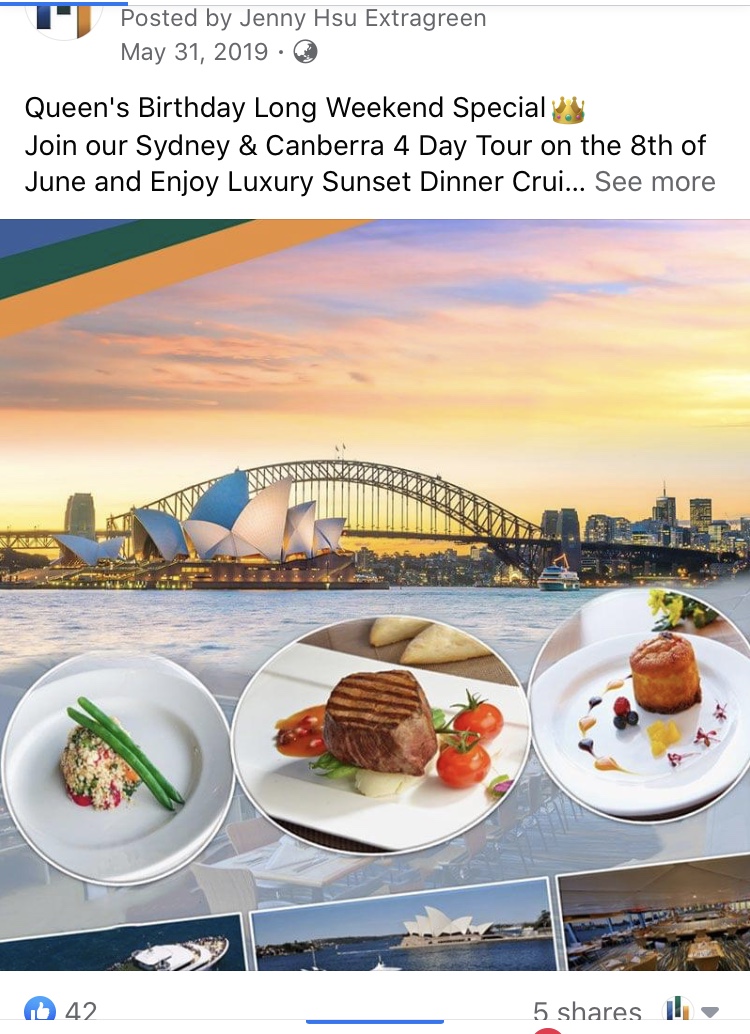 Would you like to work with me?
Want to take your brand to the next chapter? Let's work together to create unique designs and content for your one-and-only brand.